|'n Art| proudly announces its collaboration with Menchaca Studio, featuring an exclusive collection of Huichol sculptural syntheses that deeply express the rich scope of Mexican heritage.
This collaboration marks the platform's crossover between antiquity and contemporary art production, epitomizing the desire of |'n Art| for statement sculpture and intricate craftsmanship.  
Together with nature-based themes and contemporary references, Menchaca Studio revives narratives of both customary observances and practices in continuation of the legacy of Huicholes, the millenary cultural group of native Huichol Indians of Mexico's remote Sierra Madre Occidental region whose culture has survived through thousands of years.
A special group of them has been selected by Menchaca Studio, and, with admirable patience, a special characteristic of Huichol artisans, use their hands to attach one at a time with time-consuming detail different kind of beads onto sculptural pieces which have formerly coated with 'ahesivo' (wax campeche). They are known all over the world for their polychromatic and ingenious works of art which characteristically take in the use of beads. Capitalizing on this traditional technique of Huichol Art, they transform tiny glass and fine crystals beads into captivating and bright motifs. The outcome is absolutely stunning, a flare-up of colour, full of drafted sacred symbols representative of the local soulful Huichol culture.
The stupendous beauty and vigour of these mysticist Huichol artworks of Menchaca Studio primarily rely upon the revelation of multiple themes, subjects and queries that fruitfully link the past and the present.
Over the last years, commercial patterns flawlessly merge and balance with traditional styles. The oeuvres of Menchaca Studio have succeeded in gradually taking Huichol art out of its original context onto appearing in the form of modern and contemporary objects, steadily penetrating the realm of popular culture.
Established international brands, like Johnny Walker, or global organizations, like Formula One Grand Prix and FIFA, invite Menchaca Studio in order to entirely decorate special edition products and fashion exclusive pieces with Huichol imagery. Within this framework, new superior collectables are fashioned by further adopting wide-ranging materials, like Swarovski crystal beads, yet preserving Huicholes' original symbols.
In any case, the art of Menchaca Studio is all about a creative process of placing love and cross-disciplined attention into the whole of the one-of-a-kind creations.
You are kindly invited to delight your eyes as much as your mind through an encounter with the exclusive content of the Mexican treasures handcrafted by local artisans of Menchaca Studio, the Huichol Indians, and take part in the history of Huichol art.
Explore a rich scope and a wide scale of these specially curated artworks of Menchaca Studio, as currently trending on |'n Art| platform, and discover how these Mexican crafts manage to capture the true spirit of Huicholes in iconic style of desire.
Important Notation:
Most of these Indian Art Pieces are exclusive and one-of-a-kind, made once in a lifetime, so if you desire to acquire this one, do not hesitate to do it!
Each piece of Menchaca Studio on

|'n Art|

gallery online platform is totally unique, and your item may differ slightly from the item pictured.
Custom orders may be placed
With strong commitment, since its inception, towards encouraging and promoting Social Contribution & Cultural Elevation Initiatives, around the globe,

|'n Art|

chooses with deep awareness and consideration to collaborate with such groups of artists, as the renowned Mechaca Studio, that contributes greatly to cultural preservation.
In this case, |'n Art| aims to provide a constant source of income to artisans in order to promote economic development in different Mexican regions.
Making a purchase on |'n Art| platform, you are directly supporting a group or a family of Mexican artisans that struggle to maintain alive the millenary Mexican heritage.
All the creations of Menchaca Studio are delivered with a certificate of authenticity.
➞ For inquiries regarding Menchaca Studio's artworks and full collection please contact us.
➞ Special Thanks to to Mexican-Italian art-dealer and curator, Paola Aluzzi, and Cavalletto Art Gallery in Mexico.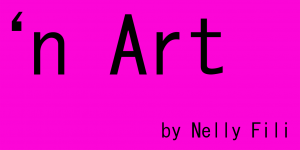 Nelly Fili
Archaeologist – Art Historian | Museologist | Curator
Founder of |'n Art| Art & Publishing House
Official Partner of the International Foundation for Greece Aspasia Leventis (IFG) www.if-gr.org
MA Museum and Gallery Management